The area is home to several nature reserves and greeneries. Its proximity to Bukit Timah Nature Reserve provides residents with a beautiful setting to spend the weekends. An EC is a hybrid between a private condo and an HDB. It is restricted to Singaporeans during its initial launch phase. Applicants must be married to be eligible for an EC. The price of an EC is significantly less than a private condo or HDB.
Situated in the central part of the town, Copen Grand Tengah EC is a mixed-use development comprising a 20-hectare Central Park, community farms, a children's center, and a future MRT station. It will be car-free and connected to the Jurong Region Line. The town centre will be pedestrian-friendly with ample space for recreational activities, while the roads will be built underneath to accommodate a high-quality public transport system.
The development is located close to the "car-free" town centre and features an integrated polyclinic, community club, and an interchange for buses. The master plan for the town also includes twelve parcels of land set aside for educational institutions. With a host of smart features, Copen Grand EC will not only be environmentally friendly but also help residents live more convenient lives. The future of Tengah will be bright with developments that will make the town an even better place to live.
The Vales EC


The Vales features a range of facilities for your family and love ones to spend some quality time with over the weekend.

Many facilities include 50m pool, indoorgym, tennis court as well as play area are available for the residents to use.
Seletar Aerospace Park

The Newly Built Flyover near Seletar Aerospace will connect residents of The Vales EC in Sengkang West to improve the connectivity of the residents into the City as well as other parts of Singapore.

In particular, road users from Yio Chu Kang will also benefit from this as well as currently they have to travel from Jalan Kayu in order to arrive at Central Expressway (CTE).

The highway will pass through The Vales EC in order to connect The Vales EC residents.
The Vales EC is a 99-years leasehold Anchrvale Crescent EC development located at Anchorvale Crescent in District 19. With expected completion in Feb 2018, it comprises of 9 towers with approximately 517 units and stands 15 storeys tall. It is situated right beside Cheng Lim LRT Station & a stone throw away from Sengkang MRT Station. Future residents will be able to access the nearby Compass Point and Greenwich V which is a short drive away for some family fun and gatherings. A truly unique lifestyle awaits you.
The URA and HDB have a joint tender for the Bukit Batok EC, and the public can now bid for one of the two units. The two ECs are located near the Jurong East Shopping Centre and Le Quest Mall, and are near the Bukit Batok MRT Station. However, the price of the units is yet to be announced. Read on to find out more about the ECs in Bukit Batok.
The Bukit Batok EC Tender by HDB and URA is expected to draw at least 10 bidders and a top price of $630 per square foot per plot ratio. While the area still lacks private housing supply, this project is expected to be popular with HDB upgraders and investors. Private developers are looking to replenish their land bank to build new projects in the area.
There are many advantages to the Bukit Batok EC. It is a hybrid of public and private developments located near the town area of Tengah. There are nine developers who bid for this development. The site has approval to build up to 37,348 square meters and an estimated 375 units. It is a mature estate close to an MRT station. The development will benefit the entire community.
The new development in Bukit Batok is situated near the Bukit Batok MRT station. It is just 3 minutes' walk from the Bukit Batok MRT station. The neighbourhood is also close to hawker centres, a small shopping mall, and a bus interchange. The new condominium is expected to bring a lot of benefits to the community. It is close to the Pan Island Expressway, the Kranji Expressway, and many amenities.
The Reserve Residences Far East Concept Tender
The Reserve Residences are located close to Bukit Timah Nature Park. Residents of this condominium can enjoy stunning views of the park from the towers. Located near the Beauty World MRT station, this development is also suitable for families and nature enthusiasts. The Far East Organization is responsible for its operation. In addition, the units are well-maintained and come with amenities that appeal to both families and nature lovers. This project is a great choice for investors, professionals, and young families.
After eight rounds of tenders, a developer has won the bid for The Reserve Residences Far East Jalan Anuk Bukit Condo. The winning bid was seventy-one million dollars, or 8 per cent higher than the second-highest bid. The winning developer will be revealed later. The Reserve Residences Far East project will consist of a mix of residential and commercial units, as well as a public transit hub and bus interchange. The concept of the project must include public amenities that are integrated into the development, along with quality interiors. The winning concept will be shortlisted for further evaluation and awarding.
The Reserve Residences is a mixed-use development that is set to be 36 stories tall, with commercial space on the lower floors and residential units on the upper floors. This design will resemble the Bukit Timah Shopping Centre, with its mix of retail and office space. The Reserve Residences is set on three and a half acres of land, making it an ideal location for an active lifestyle.
The Reserve Residences concept tender by URA has been closed. Five bidders submitted concept proposals for the project. The proposal must include pedestrian networks, public spaces, integrated public amenities, and a high quality interior design. The shortlisted concepts will proceed to the next round. The award decision will be made later. Interested developers should submit their concept proposals before the closing date. Read on to find out more about the Reserve Residences Far East concept tender.
The Far East Organization won the Reserve Residences Far East Concept Tender by submitting the highest bid of S$1.028 billion, or SGD989.4 per square foot. The concept proposal incorporated site planning and design responses to the city's tropical climate. It would also feature a mixed-use development and a new MRT station. The project is located near Jalan Anak Bukit MRT station.
The project is part of a wider revitalization plan of Jalan Anak Bukit. The Reserve Residences will be part of that plan, and its successful concept will integrate different uses and public spaces in a pedestrian-friendly precinct. This development will bring a fresh look to the area. A new residential development will also provide a boost to the beauty industry. If you're interested in purchasing a condo in Singapore, make sure to submit your concept proposal now!
The Reserve Residences Concept Tender Results at Beauty World MRT Station Mix Development
This upcoming luxury condominium is located near the Beauty World MRT station, a prime location for a mixed development of residential and retail options. The Reserve Residences Jalan Anak Bukit will feature a mix of commercial and civic spaces, and is expected to become the new hub of the city. It is ideally located near the Bukit Timah MRT station, a number of prestigious educational institutions, and convenient access to public transport.
The Reserve Residences will feature 865 private lodging units spread across 3.2 acres within the Beauty World precinct. The development will also include 400 square meters of retail space. The property will be a unique blend of residential and commercial space, and will offer unobstructed views of the Bukit Timah Nature Reserve. It will also be situated next to renowned schools and a bus interchange, making it ideal for both families and professionals.
The Reserve Residences Bukit Timah is a prime location for luxury residences. This landmark development will feature 700 luxury apartments with unobstructed views of the Bukit Timah Nature Reserve. It will also offer 150 serviced apartments with 2,000 square feet of communal space. This development will be a lifestyle destination for both residents and investors. These luxury condominiums will be ideal for both commuters and families, and will have access to both the MRT and bus interchanges.
The Reserve Residences will be a mixed development located near the former Goh & Goh Building in the far eastern part of Singapore. It will be 36 stories high, with commercial spaces on the lower floors and residential units on the upper floors. This mix of commercial and residential units will be similar to that of the Bukit Timah Shopping Centre. The development is expected to have a mix of uses, including an indoor sports hall, retail stores, office spaces, and public spaces.
The Reserve Residences will have a great location near the Bukit Timah Nature Park, which is popular with nature lovers and families. Its location is excellent, and will give residents access to an array of amenities and public spaces. Those who plan to live here will have a convenient location close to Little India, which will make it easy to access local amenities. If you are a first-time home buyer, this may be the perfect place to start your search for a new home.
The Reserve Residences will feature an integrated development, with several amenities that make living here a pleasurable experience. The development will be connected to public transportation through an Integrated Transport Hub and a new bus interchange, which will allow residents to move around the development easily. Whether you're a student, working professional, or retiree, you'll be able to find something that suits your needs.
The Reserve Residences are residential towers in an urban green village, set against the backdrop of the Bukit Timah hill and linked to the Beauty World MRT station. Located at a prime location, these towers offer a wealth of amenities and services in a highly convenient area. There are countless dining and shopping options, as well as numerous parks and nature reserves nearby. The condominium is scheduled for completion in 2024.
The Reserve Residences will feature a dynamic mix of residential, retail, serviced residences, community facilities and public spaces. Situated adjacent to the upcoming Beauty World Integrated Transport Hub, this development will seamlessly link to the rest of Singapore's urban fabric. It is also expected to have a large, sheltered entrance plaza. Its location and connectivity will create a vibrant community hub.
Located near the central business district, The Reserve Residences will be a great place to live. Its convenient location means residents can easily access public transportation and other amenities. The Reserve Residences will feature a bus interchange on the 2nd floor, and a mix of commercial and residential spaces. Additionally, the project will include interesting public spaces and lush landscaping. The Reserve Residences' overall vision is to create a vibrant urban hub in the Beauty World estate.
Far East Organization Developer for Beuty World The Reserve Residences
The Reserve Residences are a brand-new residential complex set on 3.22 hectares. They will comprise 865 private units, 400 square meters of retail space and are near the Bukit Timah Nature Reserve – one of Singapore's most beautiful natural areas. The developer is Far East Organization, a consortium led by Sino Group. However, the project may be delayed due to its high land cost and headwinds in the construction industry.
The development will include retail and restaurant space, as well as a transportation hub. The project will also feature several renowned schools. The Far East Organization is planning to build a tower with a height of 36 stories. A total of 261 units will be located on the project's upper floors. The building will also feature an underground pedestrian link to the MRT station. The luxury development is expected to be completed in 2022.
Residents of The Reserve Residences at Jalan Anak Beauty World will benefit from proximity to the MRT station and renowned educational institutes. In addition to being near an MRT station, the reserve residences will have an underground pedestrian link to help residents get to and from the development. It will also provide residents with convenient transportation and easy access to local malls and educational institutions. However, the Reserve Residences at Jalan Anak Bukit Beauty World is still in its pre-construction stages.
Aside from its residential features, the Reserve Residences will also feature commercial spaces, retail outlets, and restaurants. It will rise 36 stories high, and prices have not yet been revealed. The Far East Organization is currently purchasing a 3.22-hectare plot of land for the development, which will be an urban hub near the Beauty World estate. Moreover, the Reserve Residences' location is unbeatable for convenience and access to amenities.
The Reserve Residences by Far Eastern Organization will have a prime location near Bukit Timah Nature Park, a popular spot for nature lovers and families. The condo is a joint venture between the Sino Group and the Far East Organization, and it will have excellent connectivity and a convenient location near the nature preserve. It will also be near the Bukit Timah Fire Station, one of Singapore's most beautiful natural areas.
The Far East Organization is Singapore's largest private property developer, with over 750 projects in Singapore and Hong Kong. The company's commitment to enhancing lives has been recognized with 11 FIABCI World Prix d'Excellence awards. One Holland Village, a mixed-use development located near Beauty World MRT station, will be another high-end project. The developer is confident in the housing market, which has experienced a downturn since the global financial crisis. In addition to its strong track record in retail and residential development, the development is zoning in the Rest of Central Region, which will make it accessible to the public transport.
The average price for condos in Tampines EC is around S$1,200 per square foot. Some good condos in Tampines EC are located near major places like the Pasir Ris MRT station and Tampines Avenues 6 and 10. In the future, you can expect to see the completion of the Downtown Line and a new skybridge. Here are some of the condos available in Tampines EC.
Parc Central Residences, the first new EC in Tampines since 2012, has been a highlight of recent news coverage. The project is set to launch in Q1 2021, and two sites have been sold out. You can still reserve a unit at either site. There are a total of four towers in Tampines EC, so the price may change in the future. The project will be the most complete neighbourhood in Singapore once it is completed.
Located near the Tampines MRT station, Tampines EC is near major shopping malls and the train station. It is also located close to a variety of schools and parks, making it convenient for residents and businesses. It is estimated to be completed by April 2021. Once complete, Tampines EC will feature over 590 units. The condos will be well-appointed, with spacious living rooms and modern appliances. All bedrooms have air-conditioning, ensuring that they remain comfortable in any situation.
There are several major malls in Tampines EC, including Tampines Mall with over 400 stores. It is also close to Ikea and Courts, and is accessible from every part of the island by bus, MRT, or taxi. The area is also home to a few hospitals. In addition to being accessible by public transportation, Tampines EC has many parks and will be part of the Integrated Transport Hub.
The location of Tampines EC is ideal for families. It is near the Central Business District and Seletar Aerospace Park. It will also be close to several shopping malls. It will be a convenient location for people with families. This neighbourhood will also be accessible by car. The master plan is a good start for families looking to buy condos in Tampines EC. This development is located near the downtown and the Central Business District.
The master plan for Tampines EC is similar to that of HDBs. It will launch in the second half of 2022, containing 590 dwelling units. It is conveniently located, close to public transportation and many amenities. The area is also close to the city center and is ideal for families. In addition, it is close to the MRT station, which makes it a good location for commuters who live in the area.
Tampines EC is a popular choice for families with young children. Because it is close to the Expo MRT, it is an ideal location for kids. Moreover, it is easily accessible by public transport. There are many amenities in this area. The proximity to the MRT is another major plus. As a result, Tampines EC is an excellent choice for young families with little kids. The proximity to the MRT also makes it a great place to work.
If you're looking for a condo in Tampines EC, you'll be delighted with its proximity to the city. The Tampines MRT station is just a short walk away. This means you can get to work in a matter of minutes. There are many amenities within walking distance. And if you're looking for a quieter environment, there are a variety of swanky condos in Tampines EC.
Tampines EC is a highly accessible location. The nearest MRT station is in the Tampines MRT station. Other amenities nearby include schools, malls, and the Tampines MRT. The MRT will connect residents of the EC to the rest of the city. The amenities and accessibility are excellent. With public transport nearby, you can get anywhere you want to go in minutes. There are many great reasons to live in Tampines EC.
The master plan for the Tampines EC focuses on creating open spaces and neighbourhood parks for residents to enjoy. It also features public facilities such as a multi-purpose hall and more parking space. In addition to being close to the city, Tampines EC is close to several schools in Tampines Town. It's also convenient for parents and children to walk to school to save time. This will make life easier for you and your family.
The Vales EC has full and unique facilities, which includes a guard house, clubhouse, Function Room & Indoor Gym Tennis Court, 50m Freeform Pool Pool Deck, Wading Pool, Splash Pool & Family Pool Jacuzzi & Hydro Spa, BBQ Area Dining and Play Fountain, Fitness Alcove & Children's Playground and Garden Trail. The condo's facilities provide full family entertainment needs for your family and loved ones. Indulge in a serene and tranquil lifestyle right in the heart of Sengkang.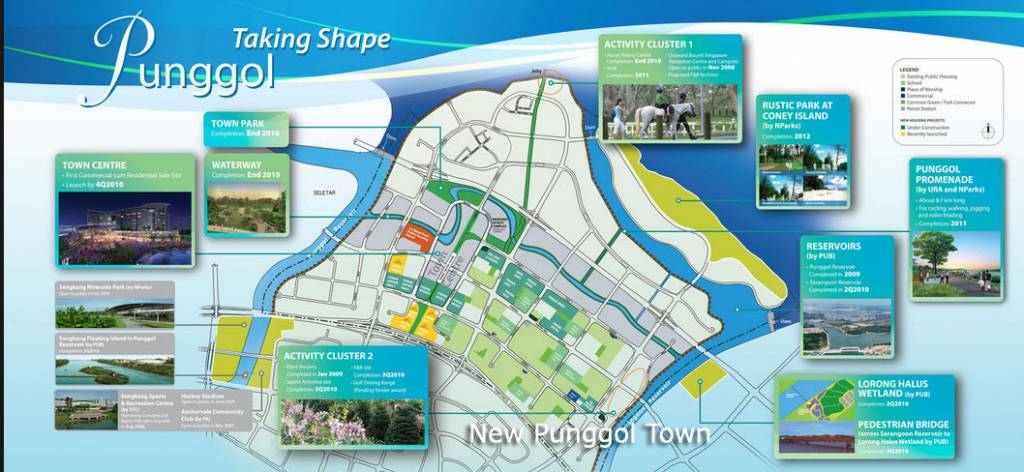 The Vales EC in Sengkang
Several buses are available near Anchorvale Street and Sengkang East Road. The Vales EC is also near to many shopping centers and restaurants. The Vales EC is also near Waterway Point, the shopping, dining and entertainment hub which is scheduled to open in 2 years time. Also, it is right beside Punggol Waterfront. Entertainment for your loved ones and friends are therefore at your fingertips with the full condo facilities as well as the amenities near The Vales EC.
The Vales EC will be accessible with Cheng Lim LRT Station as well as Sengkang Bus Interchange & Sengkang MRT Station. It is also right beside Tampines Expressway(TPE). The Vales EC is also near to the upcoming Seletar Mall as well as the communal facilities in the future Sengkang Community and General Hospital.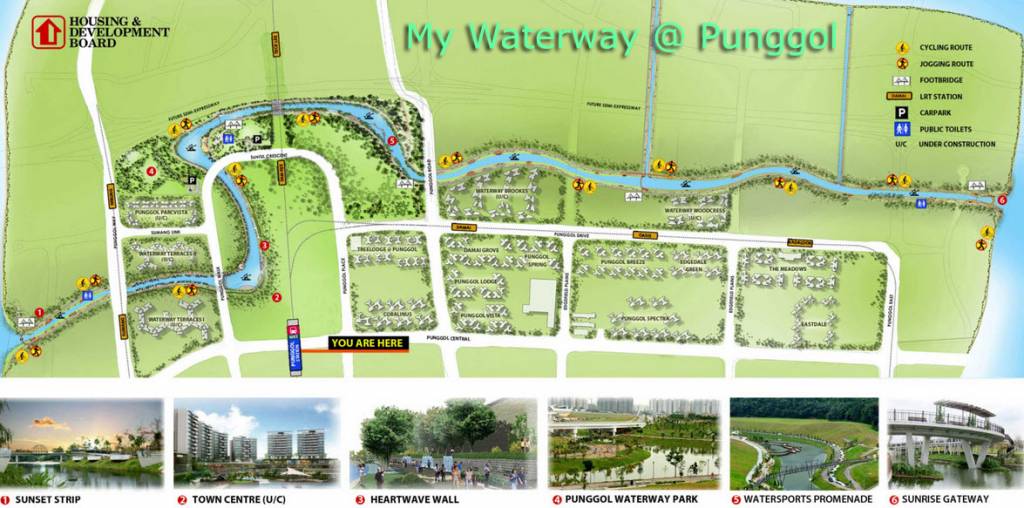 The Vales EC is also near elite schools such as Pei Hwa Secondary School, Nan Chiau Primary School, Nan Chiau High School.
For vehicle owners, it takes less than 30 minutes to drive from Fernvale to the business hub and vibrant Orchard Road shopping district, via Tampines Expressway (TPE), Central Expressway (CTE) and Kallang-Paya Lebar Expressway (KPE). The Vales EC Launch Date will be available soon and the showflat and floorplans are in progress.
Fernvale The Vales EC Anchorvale Crescent
A wonderful and unique lifestyle awaits you at Anchorvale. Please see The Vales Executive Condominium project details and floor plans for more information. Showflat available for viewing soon.
---
SingHaiyi Group – The Vales Executive Condominium
Singhaiyi Group Limited is a property developer in Singapore and specialize in property & real estate development in Singapore as well as the United States. The financial support from its parent company as well as its shareholders, SingHaiyi Group continues to leave major footprint in Singapore as the management team has a strong vision for quality real estate development in Singapore.
SinghaiYi The Vales
SingHaiyi Group has a diversified portfolio of properties including the fully sold out Pasir Ris one and CityLife @ Tampines. The popularity of SingHaiyi Group properties indicate that it is a major player in the local property scheme and assurance from the owners are ascertained in the quality of the finishes. In particular, CityLife @ Tampines is awarded the Green Mark Gold Plus award by Singapore's Building Construction Authority in 2013.
The Vales Anchorvale Crescent
SingHaiyi Group has also ventured into the local landed property sector with Charlton Residences which is a freehold landed cluster housing located in Kovan. Many owners of Charlton Residences reflected that the exterior of the building looks very pleasing and that the layout of Charlton Residences is highly functional with no wastage of space.
Not only has SingHaiyi Group ventured into private property development, it is also the developer for DBSS Paris Ris One. The strong and diversified portfolio of properties in Singapore means that SingHaiyi Group is not new to the local property scene and hence its next development named The Vales located at Anchorvale Crescent will also be well received by the public.
The Vales EC is located right next to Cheng Lim LRT Station and it is just one LRT Stop away from Sengkang MRT Station.
---
Seletar Aerospace near The Vales EC
The New Seletar Aerospace located at Jalan Kayu is one of the Master Plans by the local authorities and is built to cater the increase aerospace industries in Singapore. Initial estimates by experts indicate that it will cost around $40 million to develop the land that is approximately around 40 hectares of land. This is in line with the government plans to develop Singapore into a international aviation hub. Other developments by SingHaiYi include The Gazania Condo which is a new development located at Bartley MRT Station. The Gazania Condo is a freehold condo located at How Sun Drive.
The Vales EC by SinghaiYi
In 2006, plans start to emerge to develop Singapore into an aviation hub and concrete plans start to take place with Economic Development Board (EDB) and Jurong Town Coporation (JTC). Due to the geographical location of Singapore, it is noted that the city state has a strong potential in its aerospace industry and hence plans were included quickly to accurate the growth of the aerospace industry.
The Seletar Aerospace will house many giants of the aerospace industry such as Singapore Technologies as well as Jet Aiation Eurocopter. Many other tenants have also express interest in occupying the land including Rolls-Royce plc and it is projected that Seletar Aerospace Hub itself will be home to at least 1,600 new jobs. This will bring more tenant base as well as liven the area of The Vales EC in Sengkang which is near to Seletar Aerospace.
The Vales Seletar
Moreover, the Sengkang area has further develop with the new Seletar Aerospace Flyover that has opened on 16 May and this will enable drivers to drive directly into Central Expressway (CTE) as well as Tampines Expressway. Residents living in The Vales EC can expect direct connections via the expressways to other parts of Singapore and thus connectivity has increased for the Sengkang area.
There are also plans to built more flyovers across the TPE to support developments in the Seletar Aerospace.
Other Launches
The Navian Condo by Roxy Homes is a new development at Jalan Eunos. The Navian is located right in the heart of Jalan Eunos.
Parkwood Collection is a new development located at Hougang MRT Station. Parkwood Collection is a 99 years leasehold development.
Midtown Gardens Guocoland is a new development located right at the heart of Bugis. Midtown Gardens Condo is on top of Bugis MRT Station. The next development would be Canninghill Piers at Fort Canning Park.
The Tapestry Condo Site Plan at Tampines Avenue 10 by City Developments Limited. The Tapestry is located at Tampines Avenue 10 Parcel C.
Twin Vew Condo at West Coast Vale is a new condo near to Jem Shopping Centre as well as Westgate Shopping Mall.
Piermont Grand Punggol Digital District is located at Sumang Walk. Piermont Grand is a highly sought after development that is located in the heart of Punggol. The new Sumang Walk EC is also located near to the Punggol Digital District.
Nim Collection Landed Houses is a new development located at Nim Road by luxury developer Bukit Sembawang Estates Limited. Nim Collection is close to The Seletar Mall and Greenwich V Shopping Centre.
Please see Meyer Mansion Guocoland Condo at Meyer Road East Coast. The development is near to East Coast Park and the developer for Meyer Mansion is Guocoland Singapore.
The Antares Condo by FSKH Development located at Mattar Road. The Antares is a city fringe development near to Mattar MRT Station
Please see new development Parc Clematis Singhaiyi which is the former Park West Enbloc. Parc Clematis will be available for sale soon and is located in the mature town of Clementi. Parc Clematis will consist of over 1,000 units and is a mega development that is close to Clementi MRT Station and Clementi Bus Interchange.
Arena Residences Roxy Pacific Holdings at Geylang. Arena Residences is a freehold condo located near to many Geylang eateries. It is also home to many of the shopping centres around Guillemard Lane area.
8 St Thomas Freehold Condo by Bukit Sembawang Estates. 8 St Thomas is near to Great World City MRT Station.